Harris Neck's Melungeon Native American Fairy Tale
I thought that all people who try to help protect ancient sites and burials might want to see this.
I have written several articles on the Harris Neck Wild Life Refuge and how the Harris Neck Land Trust although sadly taken advantage of to get funds from them,
has leadership that is misleading much of the African American Community. Several reputable and famous personalities have back them getting their land back.
But as you can see from the article that I have attached by Jim McMahon (a very nice white guy who loves to help Native Americans in any way he can because he loves native Americans). Also is a link where they have perpetuated fraud by going to the American Muslims and telling them lies about the Harris Neck descendants being, now get this, African Arab Melungeon Native Americans. Ain't that a mouth full? Below are emails from people in the serious historic community like "Rick" one of the finest federal archaeologists that we have come across in burial and ancient site protection. His message at the bottom says it all. This whole thing is like one of those fractured fairy tales from one of those Saturday morning cartoons. Sadly the majority of the people supporting this have no idea they are being lead astray. Here is a link to the Muslim web page>>
http://www.theamericanmuslim.org/tam.php/features/articles/own_the_fed_dont_end_it_join_the_coalition_for_capital_homesteading/0018486
Down near the bottom you will see the Harris Land Trust's contribution to their conference. I just can't believe what I read on that page. I am still in shock.
As to the legitimacy of their claims, read Jim's article at the bottom of this page. And for emails I will attach it also.
Another link that everyone should see is the stove pipe hat episode in DC. (Some might call the tin foil hat episode)
http://www.cesj.org/fedrally/index.html
The whole Harris Neck Wildlife refuge is covered with ancient village and burial sites or real Indigenous People (there's no such thing as Melungeon Native Americans)
And the Harris Neck Land trust leadership knows it because they have a literary review done for them of all the archaeological studies done on this site.
Since this is a federal wildlife refuge section 106 of NAGPRA federal law does apply. And no matter how the Land Trust slants it, they are not federally recognized Native Americans.
And they have no credible claim to get any land back. They say they just want to farm the land and live peacefully. But we have already met the developer who they plan to use to plow the ancestors down and make subdivisions for public sale. This is not about some poor African Americans people losing their land during WW II because many people lost their land so the government could build bases to protect us from Nazis and their allies during WW II. No it's more about greed. And if the funds were to dry up today that these folks are collecting, I can guarantee you certain Land trust folks would disappear also.
Funny thing about it is the Feds are on the Native Americans side this time, actually so are many if not most white people here. I just hope folks will quit calling folks racist who are against this land grab, because it is much more racist to have no concern for the ancestors of the first people of this land.
Also I have again attached Sharon's short history of McIntosh County's REAL Indigenous People. Hello. Not Melugeons.
Link to Jim's article>> http://i279.photobucket.com/albums/kk158/davidckitchen/HarrisNeckASettledIssue001.jpg
Sharon's Article attached to this email.
I really don't see how we can say anymore. This is the truth, whether they want to admit it or not, because their leader says there are only three African American burials and NO Native American burials or ancient village sites. Somewhere in this whole mess, I keep waiting for this facade of a land recovery to be exposed for what it is.
A big time con.
I hope we can wake up from this night mare soon, because we have always supported legitimate African American issues. This issue, however, is not legitimate.
Dave Kitchen
Co Founder of Save The Sacred Sites Alliance.
On Thu, May 12, 2011 at 7:25 AM, judiemac wrote:
Hi David, This just came in from Pat Metz. Mac had to make a run up to South Carolina and we are not sure how long he might have to stay. I thought this looked like something you and Sharon might want to see. Judie
--------------------------------------------------------------------------------
From: patmetz []
Sent: Wednesday, May 11, 2011 11:22 PM
To: Judie McMahon
Subject: Harris Neck's Melungeon Native Am.
Jim,
I forwarded your email to the refuge folks. Rick Kanaski, the Fish& Wildlife Service's Southeast Regional Archeologist sent me the response below. So the Trust is now claiming to be owned by a Native Am. tribe...As you will read from Rick's response, there is no such thing as a Melungeon Native American tribe.
I'd love to know if the Trust sent a big contingent to the April 15 rally to "own the Fed." Probably David Kelly attended--he needs to be involved in some action to justify any possible compensation from the Trust.
I was in Savannah today and returned just in time to attend the ARB meeting. After eating dinner at 9:00 PM, it was too late to call you. I wanted to ask you to send your email with the Melungeon link to David Kitchen. I'm sure he'll have something to say about his new Native American relatives in McIntosh County...
John and I are leaving tomorrow morning for a trip to California. We will first spend time with my two brothers--one just had a stroke, the other is undergoing chemo. My oldest brother, who is still in therapy following the stroke, lives in Lake Charles, LA; the other lives in Ft. Walton Beach, FL. We hope we beat the flood before it crests in Baton Rouge. If we can't cross the Mississippi River, I guess we'll be heading back to Georgia sooner than planned...Otherwise, we may not be back until June 11. Keep an eye on our homestead.
I have a new iPad 2 which I'll be able to use to read/send email while we are traveling. Please let me know if you have any further news about the " tribe."
Pat
----- Original Message -----
From: Richard Kanaski
To:
Cc:
Sent: Wednesday, May 11, 2011 4:04 PM
Subject: Re: Harris Nec'sk Melungeon Native Am.
Well -what to say. As Jane noted in her note, the Melungeons are found in eastern TN. A late 19th century anthropologist posited that they derived from intermarriage between Europeans, African Americans & Indians. A later anthropologist said that he recognized Cherokee, African, English, & Portuguese surnames in the group. According to Guthrie (1990), the group disputes any African or African American heritage & consider themselves largely of Portuguese descent. The Guthrie article compares the Melungeon population genetically to worldwide groups or populations. The closest fit seems to be with populations in coastal Europe, north Africa, Mediterranean islands (ie Cyprus, Crete), the Levant & a few other Old World groups.
I can provide references if anyone wants them. & to answer Pat's questions whether there is a Melungeon Tribe or group, the answer is "no".
Later.
Rick
--------------------------------------------------------------------------------
.
--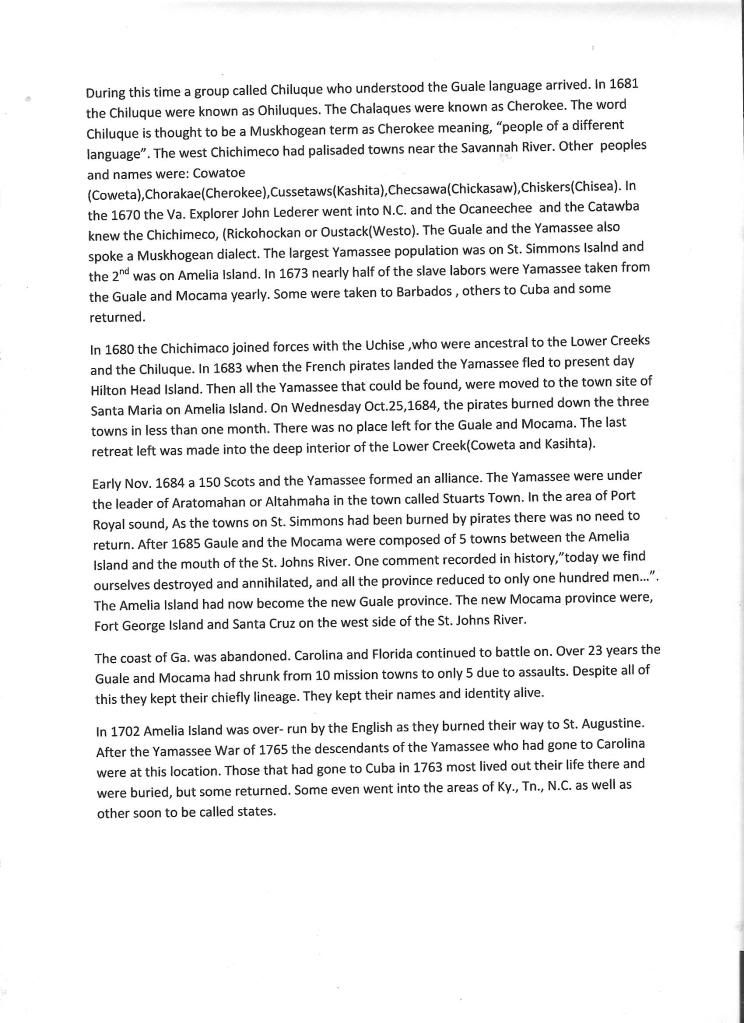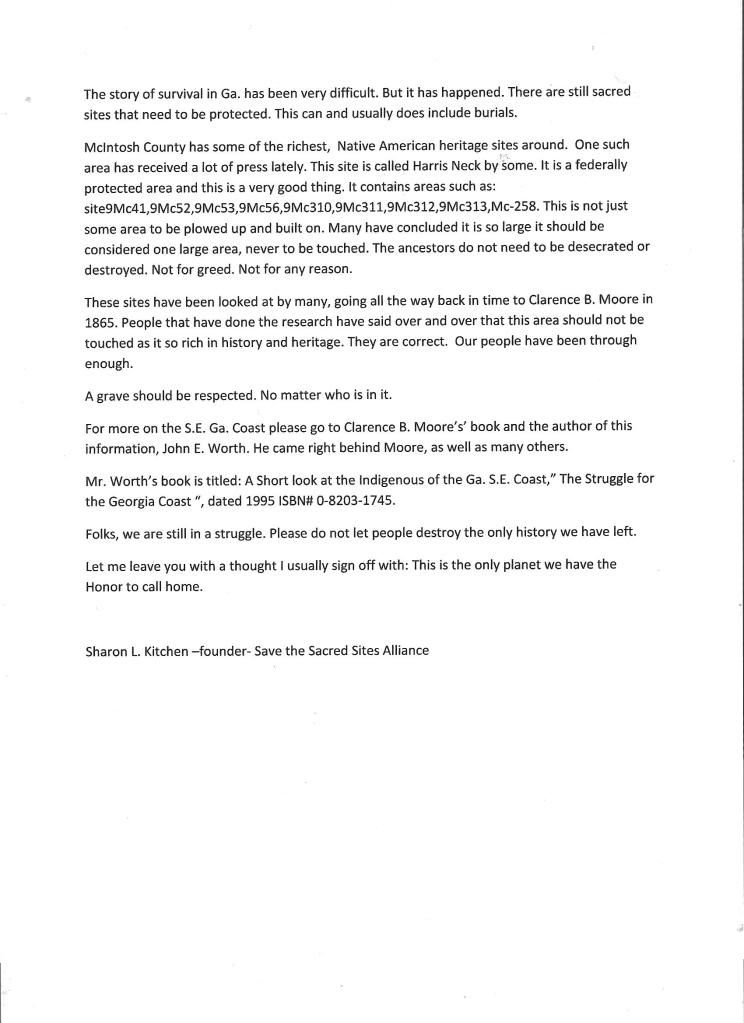 "When crazy people call you crazy, you know you're sane.
When evil people call you evil, you know that you are a good person.
When lairs call you a liar, you know that you are truthful.
Know who you are and don't let others tell you who you are." - Dave Kitchen